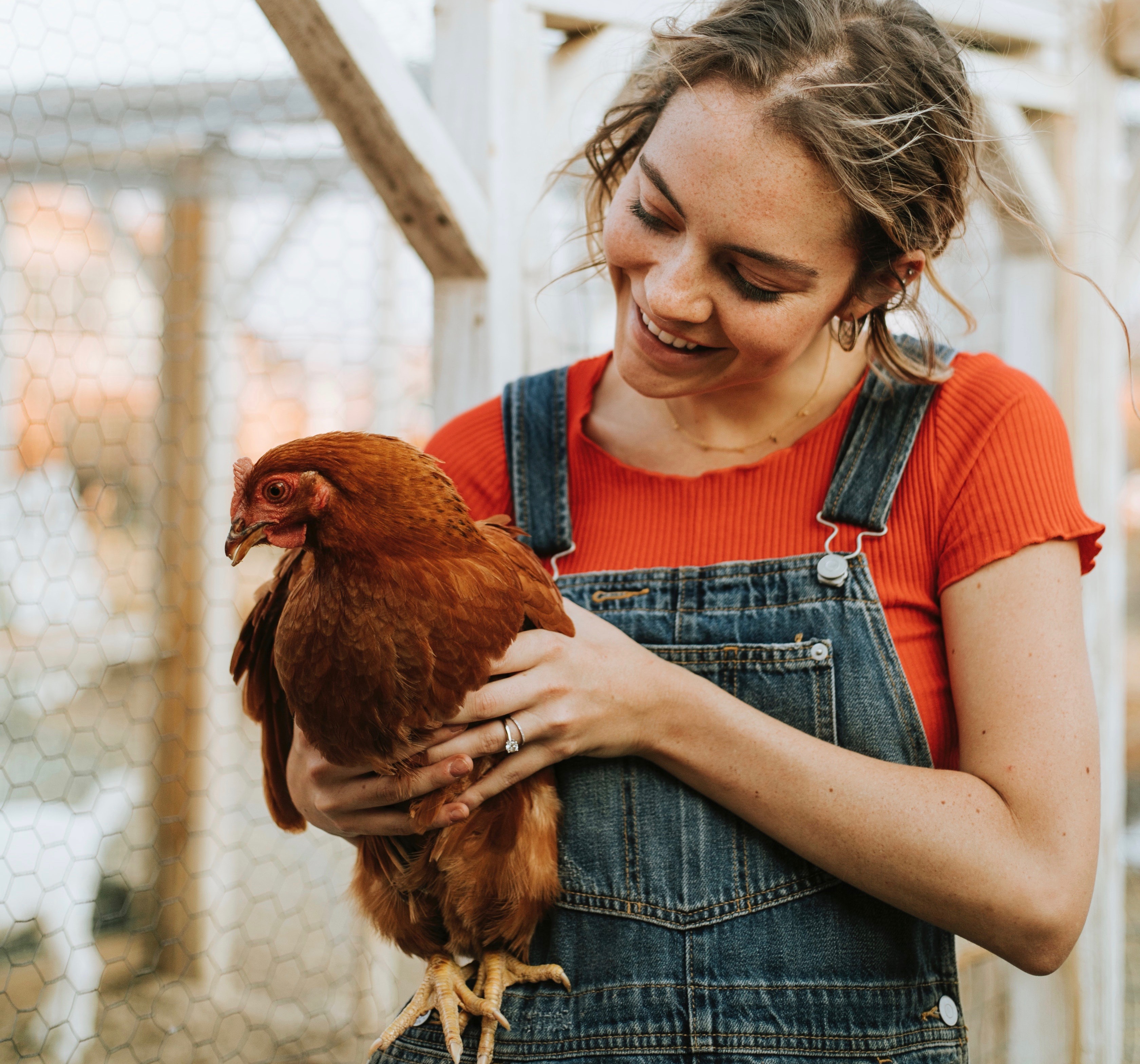 If you keep chickens, you are bound to have come across the term 'sour crop'. It is one of the most common chicken ailments. Here is what you need to know:
What is the Crop?
The crop is part of the bird's digestive system. It is a small pouch in the chest, sitting to the right of the breast bone. The food is stored in the crop before moving on to the gizzard where it is ground down ready for absorption. In the mornings your birds' crops will be empty, but after a day eating you can feel that it is full up again.
Sour Crop
Sour Crop is caused by a Candida yeast infection. It can cause thickening of the crop wall that makes a blockage more likely. One of the indicators of the disease is foul smelling breath, like sour milk, hence its name.  Sour crop causes weight loss and even death as the bird cannot eat or digest its food properly.
What causes Sour Crop?
The candida yeast are naturally part of the microflora, it is only when they take over the healthy bacteria that they cause a problem. This could be due to poor diet, damage to the crop, impaction of foods and worm infestation. Conditions that damage the healthy bacteria allow the candida to grow. Dirty conditions increase the risk, as does a course of antibiotics, which also kill the good bacteria and therefore upset the natural balance of microflora.
The Symptoms:
As well as looking generally unwell, your chicken may be reluctant to eat. It's crop could be full in the morning, suggesting that yesterday's food is still blocked in the crop. If a sour white liquid is secreted from its mouth the condition has reached an advanced stage.
Treatment:
There are several online recommendations for massaging the crop and withdrawing food, but you should always contact your Vet first. Fungicidal medication may be required (anti-biotics are not effective).
Prevention:
Always ensure your hens have access to fresh drinking water
Keep their living conditions clean and free from faeces
Only feed fresh food
Limit starchy foods like bread or pasta as these can block the crop (especially as hens tend to love them and eat too much at once! High starch foods are also poor nutritionally)
Feed grit for a healthy digestive system. (see Gastro Grit)
Feeding cider vinegar is good for promoting the healthy bacteria and maintaining the correct acidity in the gut. (See Pure Devon Cider Vinegar, which is unfiltered and full of all the good stuff)