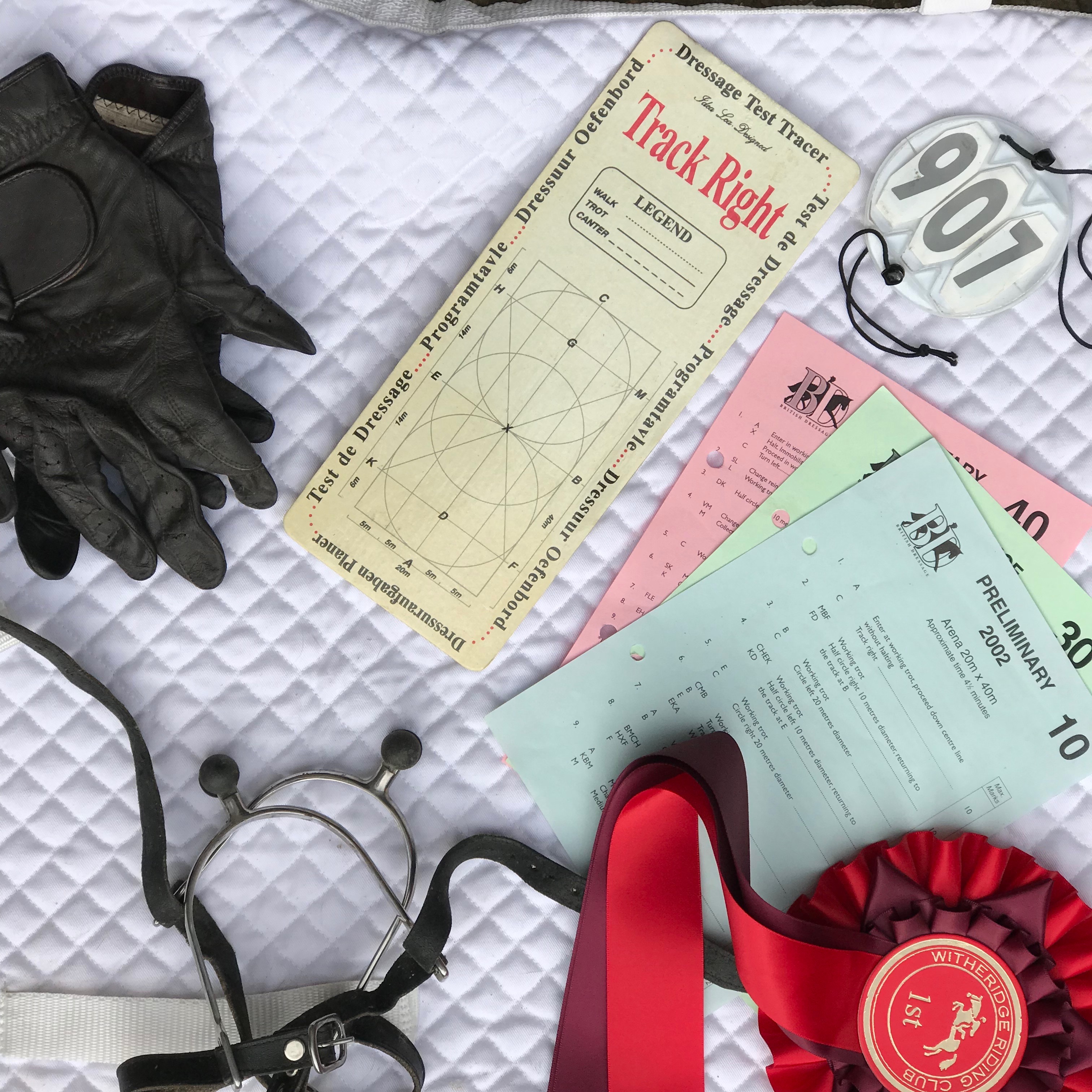 We asked the British Dressage Facebook community for their help and they didn't disappoint! Check out all these amazing suggestions…

1 – Watch tests on YouTube & pretend you are calling the test for them (suggested by Pauline & Amy)
2 – Say your test out loud while driving to work (Stacey)
3 – Use your finger to trace the movements in the air. I always do this & my husband thinks I'm casting magic spells! (Issie & Debbie)
4 – Run round the living room, preferably on an appropriately shaped rug! (Faye, Charlie, Katie & Amanda)
5 – If you have one, use your quad bike to practice the test in your arena (Elin)
6 – You can download BD audio tests and play them on a wrist speaker while you are schooling. (Julie)
7 – Learn the pattern rather than the letters. Draw it out on paper (Nicola & Katie) Natasha goes one step further and suggests colour coding for the different gaits)
8 – Use a toy pony on a dressage arena drawn out on paper (Tiffany)
9 – Sue recommends Dressage Diagrams (www.dressagediagrams.com) where you can buy all the BD, BE and Pony Club tests in diagram form. 
10 – Visualize yourself riding in the arena. Caroline suggests that if you do this in bed you are guaranteed to fall asleep before reaching the 3rdmovement! Could be useful if you suffer from pre-competition nerves….
11 – For something a little different, try coaching and hypnotherapy (Jenni & Steve)
12 – Ride a different horse to practice your test, that way the one you are riding at the competition won't start predicting the movements (Tamsin)
13 – Julia says – 'Make sure you learn the right test & check for updates' – I think we have all been there!
14 – Run round your arena on foot (but watch your extended trot after a glass or two of vino!! From Lauren)
15 – Top tip from Viv – never ask your partner to read the test for you. Viv once had a blazing row in the middle of her test as he forgot where he was (to much amusement from the judge!)
16 – Walk through your test on a long rein (Danee & Emma)
17 – Nic suggests that we all get working up the levels as by the time you reach Inter 1 there is only one test to learn!
18 – And if you fancy a brand new, Tech Savy app, check out the BD Dressage Test Pro App where you can listen, watch, draw and generally immerse yourself in your test learning – all on your phone! Created by Tracy-Ann Ormrod, you can download a free trial on the App store or visit www.dressagetestpro.com for more info.
A huge thank you to everyone who got involved on facebook and gave us all these fantastic ideas. No excuses to not learn a dressage test now!