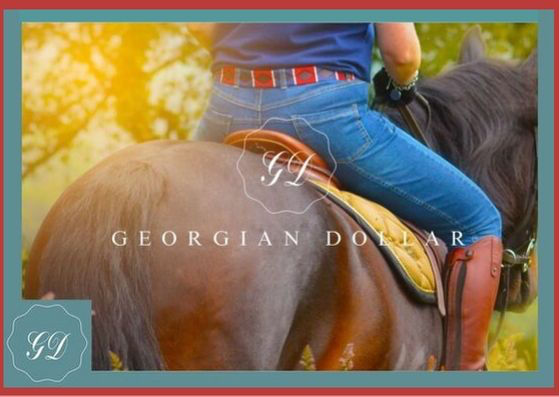 A pair of Sieta Equestrian Jeans, worth £75 are up for grabs!
We are celebrating our 2nd Birthday by running a series of giveaways over on our social media pages. First up – a pair of gorgeous Georgian Dollar Equestrian Jeans:
Georgian Dollar was created by Amanda Dowie and they are based just down the road from us in Tavistock, Devon. Amanda was driven by a passion for quality, comfort and design. She wanted a pair of jeans that would look good on or off the horse, mucking out, hacking out or going out!
The Sieta Jean was born! They are made from the highest quality, softest denim offering supreme comfort in the saddle, but allowing the transition from the stable to the high street without compromising on style.
The jeans feature a discreet silicone grip and lycra ankle cuffs to reduce bulk whether in riding boots or country boots.
To Win a fabulous pair of Sieta Jeans, hop on over to our social media feeds. Every time you use the hashtag #georgiandollarjeans you will get another entry. Don't forget to tell your friends!
Entries Close Sunday 13th October at 9pm.
Enter via our Facebook Page
Learn more at Georgian Dollar Jeans