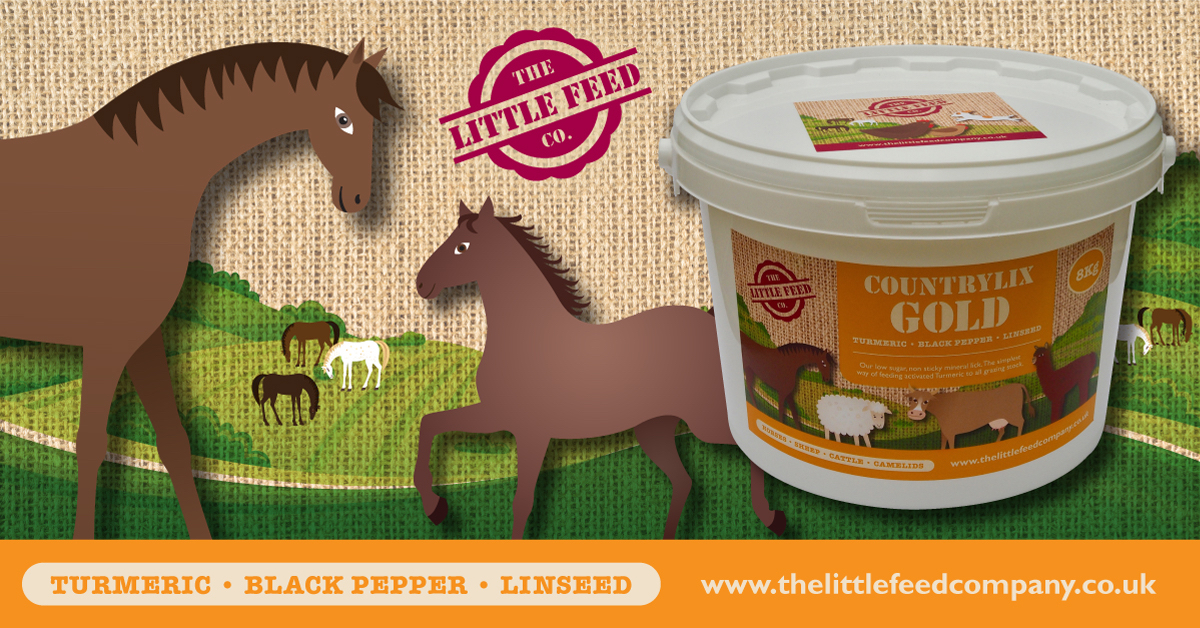 Countrylix Gold Turmeric Lick. The simplest way to feed your horses turmeric through the summer
Thousands of horse owners have turned to turmeric to improve the health of their horses. It offers a palatable and natural solution to joint stiffness, skin problems and immune function. Turmeric is usually fed as a supplement, but this is not always convenient. During the summer, many horses do not require any extra hard feed so in order to continue feeding turmeric an alternative is needed. Our Turmeric Lick is the solution!
Countrylix Gold is the only Turmeric Lick available in the UK. This method of feeding gives your horse free access to turmeric, day and night, as well as providing essential vitamins and minerals without needing to give a bucket feed every day.
Crucially, Countrylix Gold contains both black pepper extract and the right balance of linseed oil to enhance turmeric absorption.   It is low in sugar and low molasses (less than 10%) and packed with healthy vitamins and minerals for a balanced diet.
Countrylix Gold is weatherproof and may be used in the field or stable. It is non sticky, mess free and safe for laminitics. It is also an excellent way of providing turmeric to other grazing animals, such as sheep, cattle and alpacas and is ideal for use within mixed grazing situations.
Countrylix Gold offers the simplest way to feed your horses turmeric – just remove the lid!
Learn More
For more information and to purchase click here
To watch our Countrylix Gold videos visit our youtube channel here