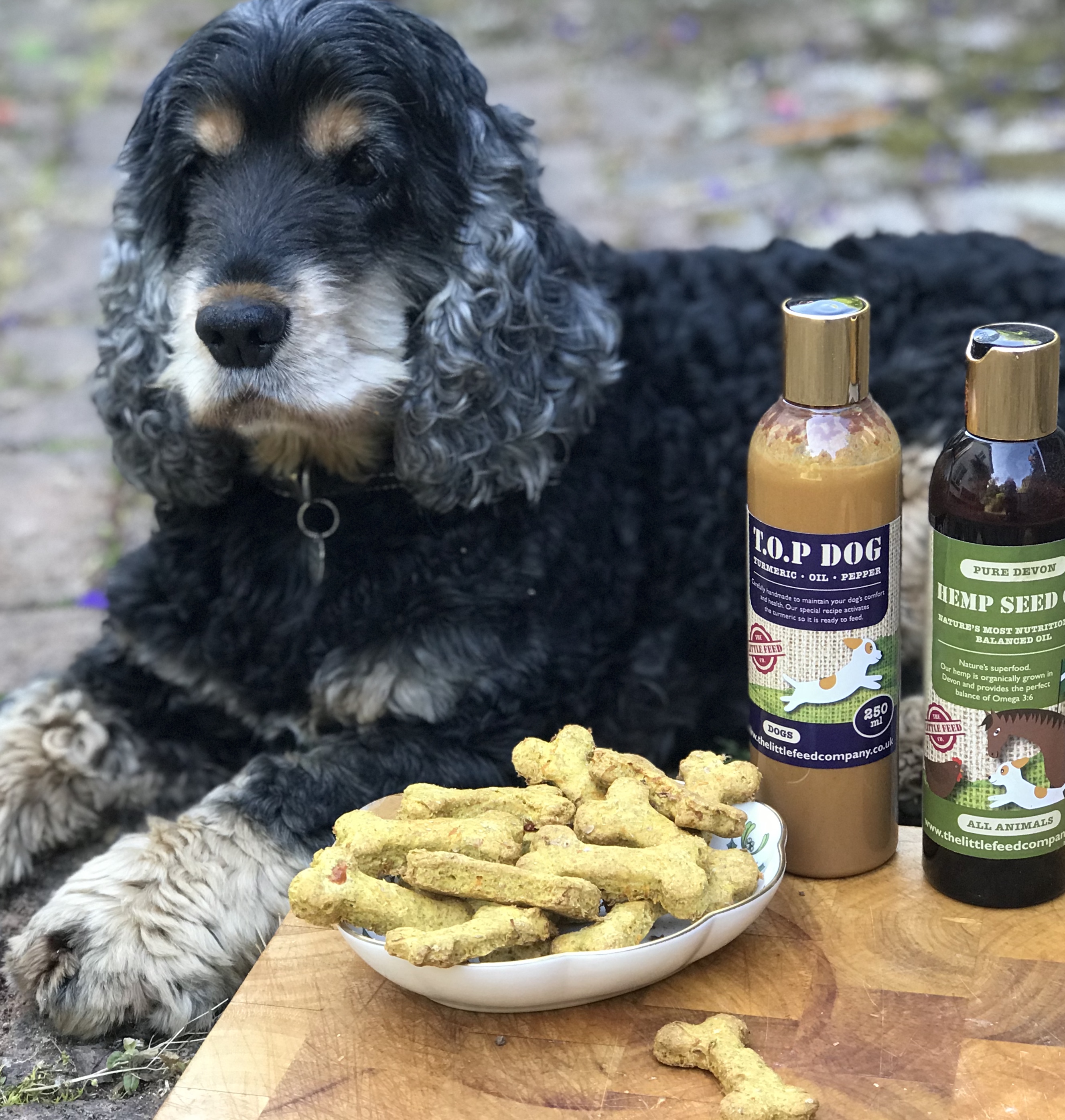 Our Dog biscuits recipe is simple and easy to follow. A perfect activity to do with your children.
Here is our really simple recipe for paw-fect biscuits. 🐾
You will need:
1.  A large carrot, finely grated
2.  approx 60g of grated cheese
3.  300g of flour (we used ordinary wholemeal, but you could use buckwheat, rice flour etc if you want to make them gluten-free)
4.  35ml TOP Dog turmeric supplement
5.  35ml Pure Devon Hemp Oil
6.  1 free range egg (or 50ml of water) 
Knead everything together into a smooth dough. Roll out to approx 5mm thick and cut your shapes. Bake in the oven at 180 degrees C (160 fan) for 10 – 15 minutes until they are crunchy.
Our dog biscuits recipe is tried, tested and approved by Rosie!
Best stored in the fridge in an air-tight container.